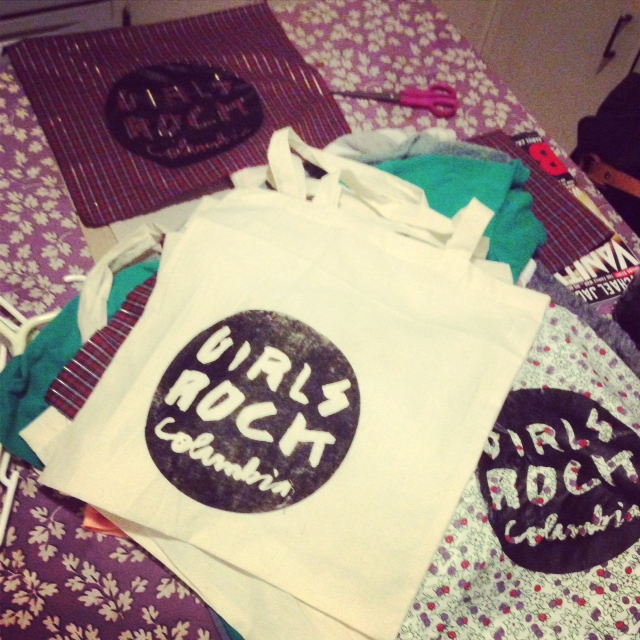 Girls Rock Columbia will be out at the Soda City Market on Main St. downtown this Saturday. The market times are 9am to 1pm – so come and see us! We've screen printed shirts, totes and patches – and we'll also have our buttons out there too!
We are so close to solidifying our location and date for the camp this summer. That's why we are starting our fundraising efforts now! We hope you'll come out to the market and talk to us about the camp and what we want for our amazing city. Plus, we had a lot of fun making the stuff for you to buy.
We've also got Kristin at the GRCA Conference this weekend networking with women who run camps all over the country. We're excited for her to come back with information from other camps so we can take our planning to the next level!